World hockey junior champ Gurjant breaks into senior team
By Nitin Sharma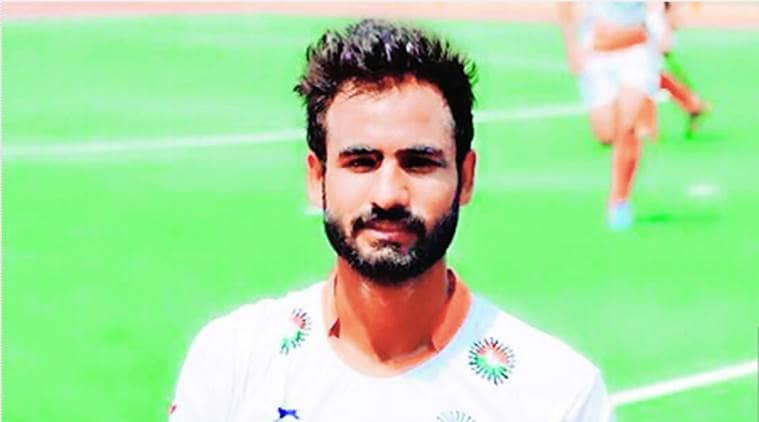 Written by Nitin Sharma
| Chandigarh |
Published:July 30, 2017 3:16 am Gurjant Singh
WHEN 21-YEAR-OLD Gurjant Singh finished his training session with the junior Indian hockey team on Friday evening, the former Chandigarh Hockey and Football Academy trainee learnt from the junior team coach, Jude Felix, that he had been included in the Indian senior team for the upcoming tour of Belgium and Netherlands. Gurjant is among six uncapped players, who would be playing in the five-match Europe tour which would be his maiden opportunity to don the senior colours.
"Playing for India is every player's dream and whenever we play for the junior team, we also think about getting the senior call-up. Getting this opportunity and to start my experience with the Indian senior team while playing in Europe will help my game. Belgium, Netherlands and Australia are the top-ranked teams in the world and competing against them always make us learn and improve our performance. Since these are Test matches against these teams, it will also help me to settle in the team," said Gurjant, who belongs to Khalhera village near Amritsar.
Gurjant, who passed out of the CHFA in 2011, had played a stellar role in Chandigarh's title win in the U-17 and U-19 nationals in the late 2000s and also guided Punjab to title win in U-21 nationals in 2012. The 6'1" tall striker made his debut for the Indian juniors in 2014 and scored goals for the winning Indian team against Australia in the semi-final and Belgium in the final of the Junior World Cup in Lucknow last year. The title triumph by the Indian team saw Gurjant scoring at key moments along with Kurali lad and Indian skipper Harjeet Singh.
This year has seen Gurjant scoring five goals in Punjab's bronze-medal finish in the senior nationals in Lucknow last month. "I came as a substitute in the final but the reverse backhand shot has been my strength. I have been trying that in training sessions and I knew that I could score given an opportunity in the D. And, such goals do lift our morale as a youngster. Winning the world cup in front of the home crowd means a lot for all of us and Harjeet has been a support for all of us. He has played for the senior team before and he often shares his experiences with us. Playing for Dabang Mumbai in HIL also gave me a chance to play along side players like Germany's Florian Fuchs and Netherlands' Robert Kemperman which has helped my game," said Gurjant.
Junior World Cup winning team coach Harendra Singh said: "Gurjant is a versatile striker and his strength is he can play both as forward and defender. He is a quick learner and for backhand shots, we would try by keeping the board close to the goal post and he has mastered that. And, I am sure he can continue the good form at the senior level, too."
For all the latest Sports News, download Indian Express App
Let's block ads! (Why?)
Via:: Latest news sports – Indianexpress