Will support S Sreesanth, subject to clearance from BCCI: Kerala Cricket Association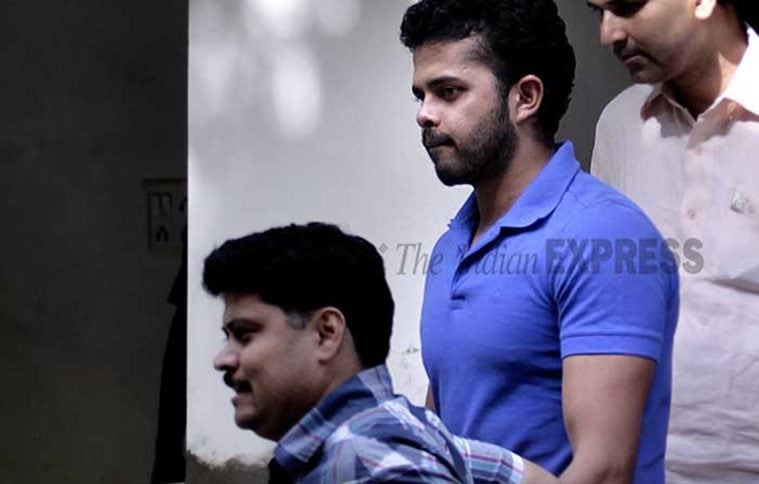 By: Express Web Desk |
Published:August 9, 2017 9:48 pm The Kerala High Court lifted the ban on pacer S Sreesanth clearing him of all charges.
After the Kerala High Court lifted the ban on pacer S Sreesanth the Kerala Cricket Association has written to the BCCI to know its decision pertaining to Sreesanth's involvement in competitive cricket. The KCA also went on to say that the cricketer has informed the body of his willingness to make a comeback.
In a statement released, the KCA wrote, "With the domestic season around the corner, KCA would also like to support him and provide an opportunity to train/practice in the pre-season preparatory camps and selection trials at the earliest instance, subject to clearance from the Committee of Administrators/BCCI".
Earlier, Sreesanth had gone to say that he is dreaming of playing in the 2019 World Cup after the ban was lifted.
"My dream is to play 2019 World Cup for India," Sreesanth told The Times of India in an interview. "But I know it is next to impossible and it would be a miracle if I play in that World Cup. But I have always believed that miracles can happen. There might be stiff competition for fast bowlers' spots now. But there was competition even when I made my way into the Indian team. I have always felt that competition gets the best out of me. I just hope that I can do justice to my talent on my comeback."
"It is a new life for me. Even the biggest of criminals don't go through what I or my family went through. "A small incident was portrayed in the wrong way in front of the world. Maybe that's how the world works, I don't know.", Sreesanth added.
For all the latest Sports News, download Indian Express App
© IE Online Media Services Pvt Ltd
Let's block ads! (Why?)
Via:: Latest news sports – Indianexpress