Why Divert Green Funds For Buying Buses, Court Asks Delhi Government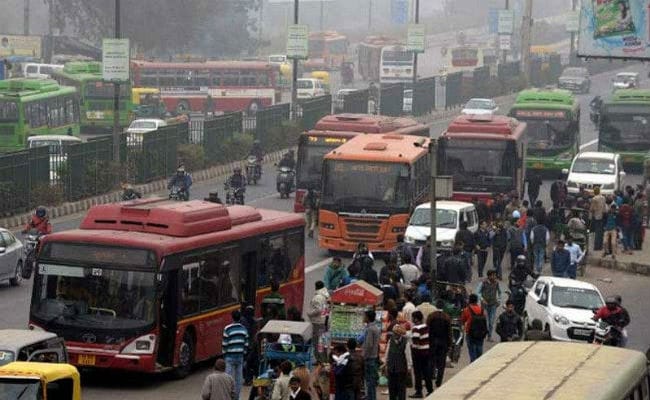 New Delhi: The Delhi High Court on Wednesday questioned the Delhi government's proposal to use Rs 400 crore out of the Rs 700 crore Environment Compensation Charge fund to buy 500 electric buses."Why do you (Delhi government) want to use the just discovered ECC funds for buses? Buses are a part of essential functioning of government. Plan to purchase buses has been pending for a long time," a division bench of Justice S Ravindra Bhat and Justice Sanjeev Sachdeva said.
"Why divert environment funds for bus purchase?" the bench asked.
The Delhi government said a part of the environment fund would also be used for creating charging infrastructure and for buying 1,000 CNG-run low-floor buses for the Delhi Transport Corporation.
It said 1,000 more buses would be bought and deployed under the cluster scheme.
The court told the government to inform it on December 14 the five important steps which the high-level committee, formed by the government, will take to control pollution along with a timeline and how it proposes to implement it.
Earlier, the court had asked the city government, the Central Pollution Control Board (CPCB) and the Delhi Pollution Control Committee (DPCC) to inform it of how it intends to spend money collected as green cess and other similar funds to mitigate air pollution in Delhi.
The court was last informed that over Rs 700 crore had been collected as green cess for bringing to Delhi cars of 2,000 cc or larger engine capacity.
The court was hearing a suo motu case it initiated in 2015 to control air pollution in the national capital.
Let's block ads! (Why?)
Via:: Indian cities – NDTV