This day that year: Sachin Tendulkar makes his debut for India, watch video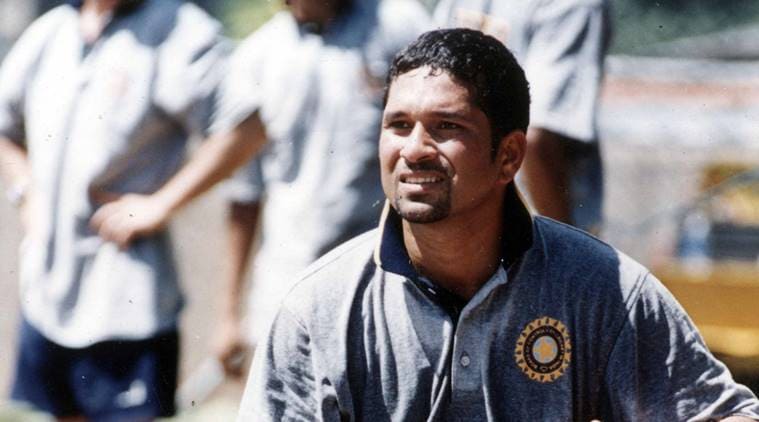 Sachin Tendulkar was just 16 years old when he walked in to bat in Karachi to replace Manoj Prabhakar. (Source: Express archive)
By: Express Web Desk |
Updated: November 15, 2017 12:42 pm Sachin Tendulkar was just 16 years old when he walked in to bat in Karachi to replace Manoj Prabhakar. (Source: Express archive)
Sachin Tendulkar is regarded as one of the greatest batsmen of all time. He is the all time highest run scorer in both Test and ODI cricket but it started for the master blaster. Tendulkar was a 16-year-old boy when he walked in to bat in Karachi to replace Manoj Prabhakar. He didn't make much of an impact in that match and instead it was Pakistan's debutant Waqar Younis who left a mark, picking the wickets of Tendulkar, Prabhakar, Sanjay Manjrekar and Kapil Dev in the first innings.
Tendulkar made a mark in the second Test. He didn't look like a teenager facing the likes of Wasim Akram and Imran Khan as he scored a patient, 172-ball 59. He went on to score another half century in the final Test. The tenacity he showed at such a young age seemed to impress the selectors and he was a mainstay in Mohammed Azharuddin's Indian team and Tendulkar went into a bit of an overdrive. He scored his first Test century at the age of 17 against Australia, saving India from imminent defeat in the process. By the age of 25, he had 16 Test centuries.
[embedded content]
Tendulkar was at his belligerent best in late 1990's and early 2000's and many a times, dismissing him for a low score meant the opposition had done half the job in defeating India. His performances in India's run to the final of the 2003 ICC World Cup earned him the man of the tournament.
His career also had its fair share of lows. A recurring tennis elbow had hampered his performances. That, coupled with the extraordinary expectations that follow him every time he went on to bat meant that Tendulkar also has had to to deal with repeated calls announcing his retirement throughout the latter stages of his career. But he carried on and hit top form once again in 2012. That was also the year when he broke the 200-run barrier in ODIs, becoming the first ever to to do so in limited overs cricket.
For all the latest Sports News, download Indian Express App
© IE Online Media Services Pvt Ltd
Let's block ads! (Why?)
Via:: Latest news sports – Indianexpress