Still can't understand how Sachin Tendulkar was given not out in 2011 World Cup: Saeed Ajmal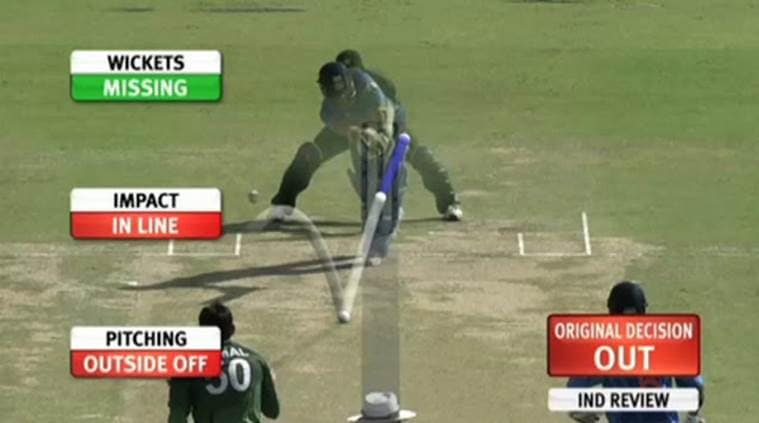 By: Express Web Desk |
Published: November 30, 2017 2:24 pm Saeed Ajmal is still perplexed over why the Decision Review System (DRS) overturned the umpire's lbw ruling
Saeed Ajmal retired from competitive cricket on Thursday but the mystery spinner is yet to solve one puzzle from his cricketing career – why Sachin Tendulkar was given not out by on-field umpire Ian Gould during the semi-finals between India-Pakistan in the 2011 world cup. The Pakistani off-spinner is still perplexed over why the Decision Review System (DRS) overturned the umpire's lbw ruling against Sachin Tendulkar even though the ball hit his pads plumb-in-front.
"I was totally convinced I had him in front of the stumps but how the umpires didn't give him out I still can't understand," PTI quoted Ajmal saying. While replays revealed that the ball pitched in line but according to Hawk-Eye prediction the ball was missing leg stump. Hence, the decision was overturned.
"I was 110% confident when the referral was made that the batsman was out," Ajmal had said earlier. Later on Tendulkar went on to score a crucial 85 that earned him the Man of the Match award.
Meanwhile, after announcing his retirement from the sport Ajmal criticised the ICC for the way it handled the controversy surrounding his bowling action. "I am retiring with a heavy heart because firstly I think the ICC's protocol is too harsh and if all bowlers today playing international cricket are tested I am sure at least 90 percent will fail to clear this protocol," Ajmal said.
For all the latest Sports News, download Indian Express App
© IE Online Media Services Pvt Ltd
Let's block ads! (Why?)
Via:: Latest news sports – Indianexpress