People come and go: Alex Oxlade-Chamberlain on Philippe Coutinho transfer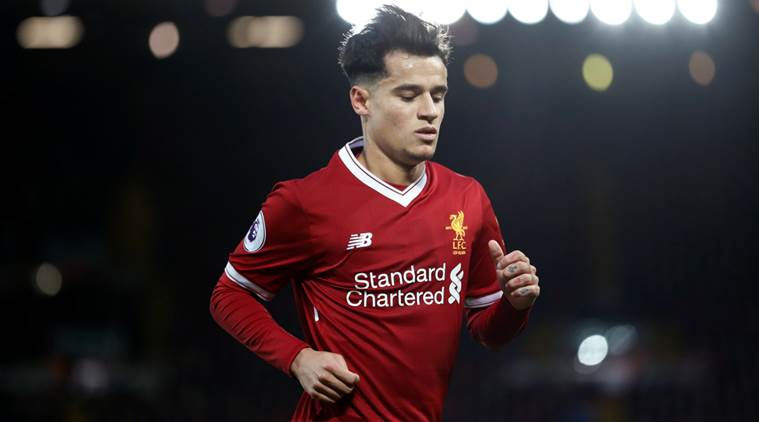 By: Express Web Desk |
Updated: January 12, 2018 7:32 pm Philippe Coutinho was signed by Barcelona for the third richest deal ever. (Source: Reuters)
Even though Philippe Coutinho's transfer has been the highlight of this transfer window across the football world, the Brazilian's ex teammate Alex Oxlade-Chamberlain termed it as 'business as usual'. Oxlade-Chamberlain said that the Reds played good football even when Coutinho did not play.
Oxlade-Chamberlain was quoted by Dailymail.com as saying, "People will come and go. It is our job to keep the wheels moving and momentum going. You don't like to see friends go — Phil is a really good guy — and we wish him all the best. But for me? It's business as usual. I haven't really even thought about Phil leaving."
"You can't think, 'What are we going to do now Phil isn't here?' When Phil didn't play in some games we still played great football. We have amazing players who can score like Mo Salah, Sadio Mane, Roberto Firmino. Goals and creativity all over the team."
Barcelona agreed to sign the Brazilian star Coutinho from Liverpool for 160 million euros in the third richest deal of all time after Paris Saint Germain's Neymar and Kylian Mbappe.
Coutinho, who joined Liverpool in January 2013, scored 41 goals in 152 Premier League appearances, including seven in 14 matches this season. He posted an emotional farewell message, saying that Liverpool will always be a part of him.
For all the latest Sports News, download Indian Express App
© IE Online Media Services Pvt Ltd
Let's block ads! (Why?)
Via:: Latest news sports – Indianexpress