PCB sends notice of dispute against BCCI, demands $70 million in losses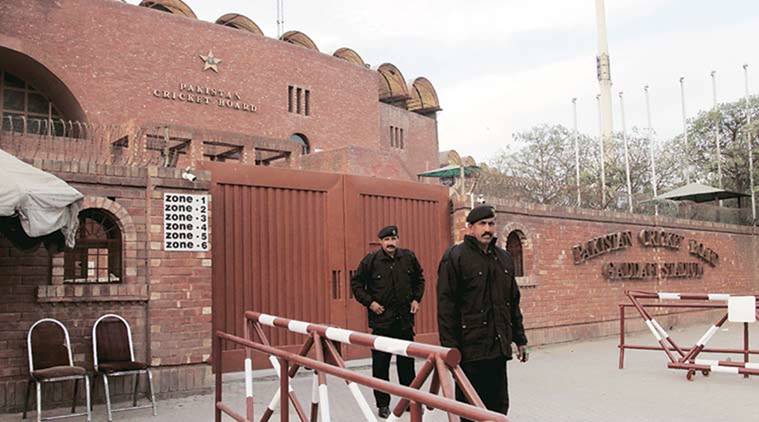 By: Express Web Desk |
Published: November 30, 2017 10:17 pm The slated India-Pakistan series never took off due to souring relations between the two countries. (Source: AP)
The Pakistan Cricket Board has officially sent a notice of dispute to the International Cricket Council in relation to their demand for a tour of India or a compensation from the Board of Control of Cricket in India. According to ESPNCricinfo, the PCB is claiming losses of $70 million from the failure of the BCCI to play two slated series in November 2014 and December 2015. The two series were the result of agreements that the two boards are reported to have signed in April 2014.
"The ICC has received a Notice of Dispute from the PCB's lawyers, which will be forwarded to the Chairman of the Dispute Resolutions Committee next week," an ICC spokesman is quoted as saying by ESPNCricinfo. The two boards have met numerous times to resolve the issue and sending a notice of dispute to the ICC is seen as a last resort for cricket boards. The original agreement between the two boards – the base that the PCB is using for their argument – entailed that Pakistan and India would play six series in the period between December 2016 and December 2022.
But the series have never taken off owing to the souring of international relations between the two countries. The Indian government made it clear that India would not engage with Pakistan in any bilateral sports competition and the two teams have been facing each other in tournaments. In cricket, most recently Pakistan and India faced off most recently in the ICC Champions Trophy 2017 in the group stage and the final.
For all the latest Sports News, download Indian Express App
© IE Online Media Services Pvt Ltd
Let's block ads! (Why?)
Via:: Latest news sports – Indianexpress