On Odd-Even, Green Court Rejects Exemption Sought By Delhi Government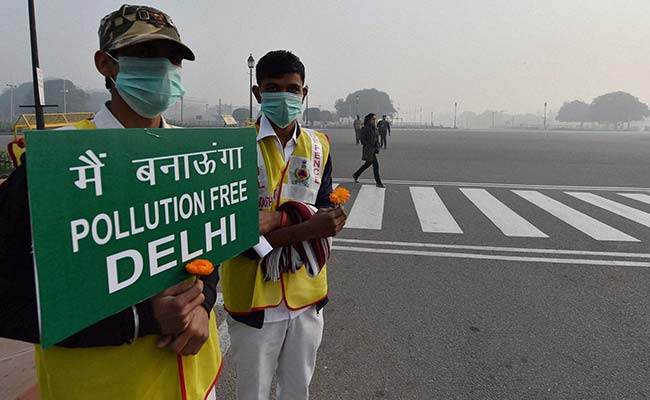 New Delhi: Why should anyone be exempt from the Odd-Even plan to cut down pollution, the National Green Tribunal today questioned as it rejected the Delhi government's request to make an exception for women and two-wheelers while rationing cars in the capital.
"If two-wheelers are causing pollution then there is no business of exemption," the green court said as the Arvind Kejriwal government argued that its public transport is not equipped to handle the load of two-wheeler drivers when the Odd-Even plan is in place.
The government had also argued that many women did not feel safe in public transport, so they should be kept out of the Odd-Even ban on cars.
"Why shouldn't there be reserved buses and metros for women," the tribunal shot back.
"During our university days, there used to be women specials".
The government withdrew the application, saying it would file a fresh one.
On Saturday, the government put the plan on hold after the green tribunal objected to exemptions granted to women and two-wheelers.
The government, as promised, did appeal to the green court yesterday for a review but came hours after the hearing began, prompting the tribunal's chairperson Justice Swatanter Kumar to comment: "There is no review petition from the Delhi government on Odd-Even though the Delhi Minister said so earlier. Was the statement only for media?"
The green court has given the go-ahead to the Odd-Even scheme but objected to exemptions given during the previous two editions last year, to women, two-wheelers, vehicles carrying children in school uniforms and VVIPs.
The Aam Aadmi Party (AAP) government cancelled its plan, with a minister saying: "We cannot compromise on women's security."
The third instalment of the Odd-Even plan – in which each car is allowed on the road every other day – was announced as thick smog enveloped Delhi for six days, forcing schools to shut and steep parking rates as means to keep children and others indoors.
Mr Kejriwal called the capital a "gas chamber".
Let's block ads! (Why?)
Via:: Indian cities – NDTV