Mohun Bagan sign Lebanese striker Akram Moghrabi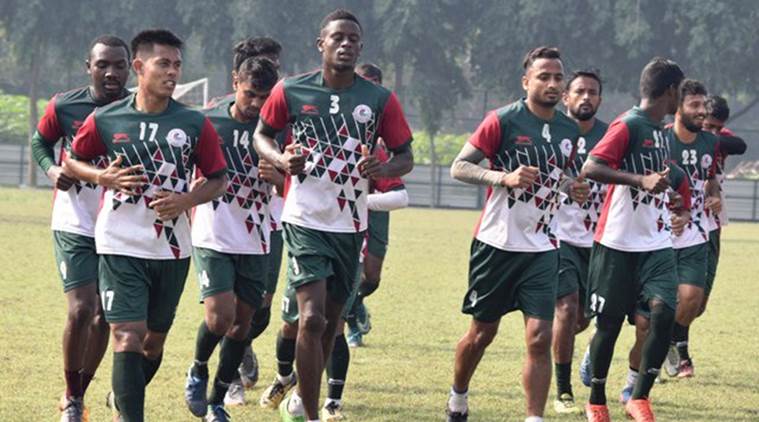 By: PTI |
Published: January 12, 2018 5:57 pm Mohun Bagan sign Akram Moghrabi.
Struggling Mohun Bagan announced the signing of Lebanese striker Akram Moghrabi for the remainder of the 2017-18 I-League season on Friday.
Mohun Bagan, languishing at fifth place in the points table, parted ways with Liberian forward Anusmana Kromah on Thursday following a string of poor outings.
"With immense pleasure we wish to state that Mohun Bagan have roped in Lebanese striker Akram Moghrabi for 2017-18 season. The striker is in Lebanon and will apply for his visa today," the club said in a statement.
Moghrabi, who has previously plied his trade on Indian soil in the 2012-13 season with Churchill Brothers when he helped the Goan side clinch the I-League title, is expected to fill the void up front along with Dipanda Dicka.
Lebanese Forward Akram Moghrabi has signed for Mohun Bagan. pic.twitter.com/thtyGoKymg
— Mohun Bagan (@Mohun_Bagan) 12 January 2018
The Green and Maroons lost to Minerva Punjab FC 1-2 in their last game in which Kromah missed a spot kick.
Mohun Bagan have 13 points from nine matches.
For all the latest Sports News, download Indian Express App
Let's block ads! (Why?)
Via:: Latest news sports – Indianexpress