Melbourne Cricket Ground receives official warning from ICC for 'poor' pitch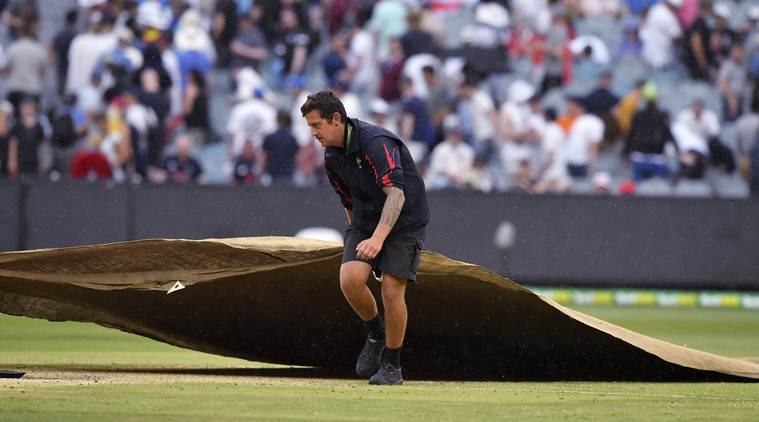 By: Express Web Desk | Dubai |
Updated: January 12, 2018 12:17 pm Australia and England played the fourth Ashes Test at Melbourne Cricket Ground. (AP Photo)
The International Cricket Council (ICC) gave an official warning to the Melbourne Cricket Ground (MCG) in relation to the 'poor' rating it received for the fourth Ashes Test between Australia and England. The match was played from December 26 to 30 last year. The ICC had rated the pitch as poor on January 2.
ICC Match Referee for the match Ranjan Madugalle had submitted his report to the ICC after the match. He had expresssed the concerns of the match officials over the performance of the pitch. The match was a draw in which Australia batted first and scored 327. England scored 491 runs in their innings and Australia then managed 263/4 in the second innings.
"ICC noted the comprehensive response provided by Cricket Australia, which did not contest the rating given to the pitch by the ICC Match Referee, Ranjan Madugalle, but highlighted that the ground is a frequently used venue that has no history of preparing poor pitches for international cricket, and indicated that there was a commitment by both the Melbourne Cricket Club (MCC) and Cricket Australia to improve the pitches presented for international cricket at the MCG in the future," ICC said in a release.
"The bounce of the MCG pitch was medium, but slow in pace and got slower as the match progressed. The nature of the pitch did not change over the five days and there was no natural deterioration. As such, the pitch did not allow an even contest between the bat and the ball as it neither favoured the batsmen too much nor it gave the bowlers sufficient opportunity to take wickets," Madugalle had written in his report.
For all the latest Sports News, download Indian Express App
© IE Online Media Services Pvt Ltd
Let's block ads! (Why?)
Via:: Latest news sports – Indianexpress