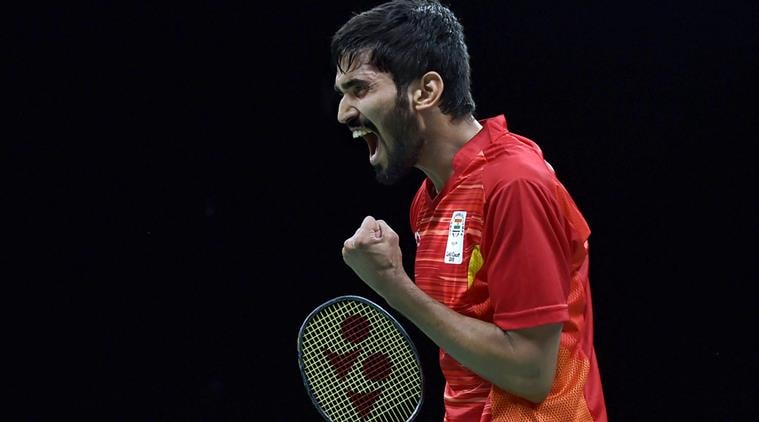 By: Express Web Desk |
Updated: April 12, 2018 12:34:07 pm India's Srikanth Kidambi becomes first male shuttler from the country to become World No. 1 (Source: PTI)Related NewsAfter CWG 2018 gold, Kidambi Srikanth set to become World No.1CWG 2018: India's gold rush continues as badminton, table tennis teams script historic winsCWG 2018: India embarrass Pakistan in one-sided affair of badminton team event
Kidambi Srikanth joined the elite list on Thursday as he became World No. 1 in men's singles category after Badminton World Federation (BWF) updated its weekly rankings. Srikanth has now joined Saina Nehwal to become only the second Indian to achieve the feat.
The 25-year old had missed out on the chance to become No. 1 in the world last year after suffering an injury. He has now become the first Indian male shuttler to achieve the feat in modern ranking system, even though Prakash Padukone was regarded as the top ranking world player when the computerised ranking system was not there.
Saina Nehwal remains the only Indian woman shuttler to have taken World No. 1 position back in 2015. The 25-year old Srikanth overtook World Champion Viktor Axelsen at the top of rankings with 76,895 points in men's singles category. Here is how the rankings table looks at the moment on BWF website:
Kidambi Srikanth displaced Viktor Axelsen at the top position in BWF Rankings. (Source: BWF)
Srikanth displaced Axelsen at the top position as the Danish shuttler lost at least 1,660 points for not being able to defend his Malaysian Open title, which has been postponed for later in the year.
The Andhra Pradesh player, who secured the World No. 2 ranking in November, won four Super Series titles – Indonesia, Australia, Denmark and France last year. The Indian shuttler became only the fourth in the world to achieve that feat.
Meanwhile, HS Prannoy also jumped a place to stand on 11th position in the BWF World Ranking table. Both Srikanth and Prannoy have reached the quarterfinals of the ongoing Commonwealth Games 2018 taking place in Gold Coast.
For all the latest Sports News, download Indian Express App
© IE Online Media Services Pvt LtdMore Related News
Kidambi Srikanth, PV Sindhu get relatively easy draw at Asia Championship
Buoyed by 2017 success, Kidambi Srikanth chases golden dream at Gold Coast Tags:Kidambi Srikanth
Let's block ads! (Why?)
Via:: Latest news sports – Indianexpress