Kevin Koththigoda, Sri Lanka's Latest 'Mystery Spinner'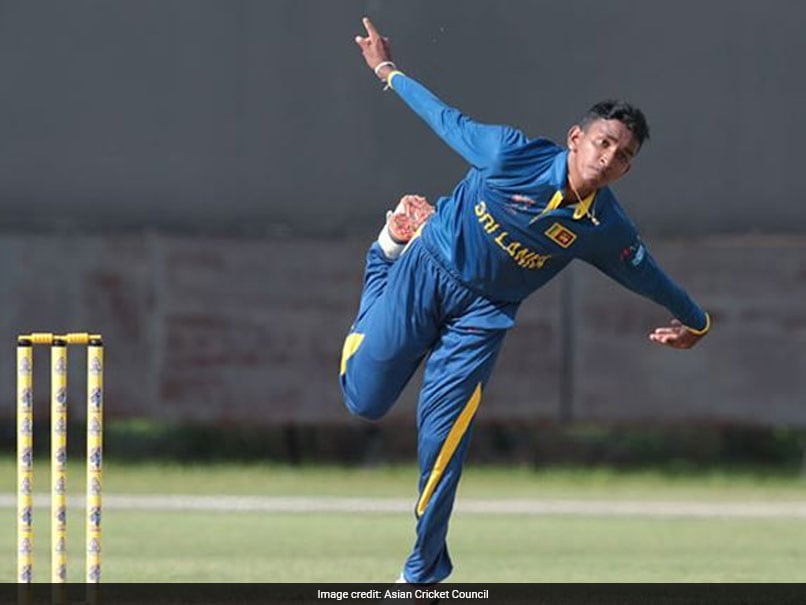 Spinners with unorthodox bowling actions have always been a talking point in the cricketing arena. From South Africa's Paul Adams to Gujarat Lions' Shivil Kaushik, the game of cricket has seen many whacky actions that have amazed both players on the field and fans off it. Sri Lanka's 18-year-old spinner, Kevin Koththigoda, is the latest entrant to this list of bowlers trying to bamboozle batsmen with an unorthodox action.
The Sri Lankan teenager first grabbed eyeballs during the ongoing U-19 Asia Cup in Malaysia. Koththigoda, who hails from Unawatuna and is a right-arm leg-spinner, was one of the members of the Sri Lankan team that beat Afghanistan by 61 runs. The unorthodox spinner took one wicket in the match.
The leg-spinner has a bowling action similar to that of the former South African chinaman bowler Adams.
[embedded content]
"He has a very unusual action. It's like that of Paul Adams. The action wasn't coached or anything, it came naturally to him. Initially, he was struggling with the length as he couldn't see the pitch, but he has improved tremendously," former Sri Lanka 'A' opener Dhammika Sudarshana told Cricbuzz while speaking about Kevin.
"He came with his parents and asked me whether he could change schools. It was a fair request and we didn't have any objections," Sudarshana explained.
"Since his action is unique, the batsmen get confused. He is an excellent fielder and a decent batsman. He has got a very bright future ahead of him," Sudarshana added.
"He has an incredible action, but lands the ball in the right areas. (He is a) lovely kid and has a good future," said Sarath Asoka, "He has an incredible action, but lands the ball in the right areas. (He is a) lovely kid and has a good future."
Let's block ads! (Why?)
Via:: Cricket – Ndtv