India should have played warmup games as they invariably struggle in the first Test overseas: Sunil Gavaskar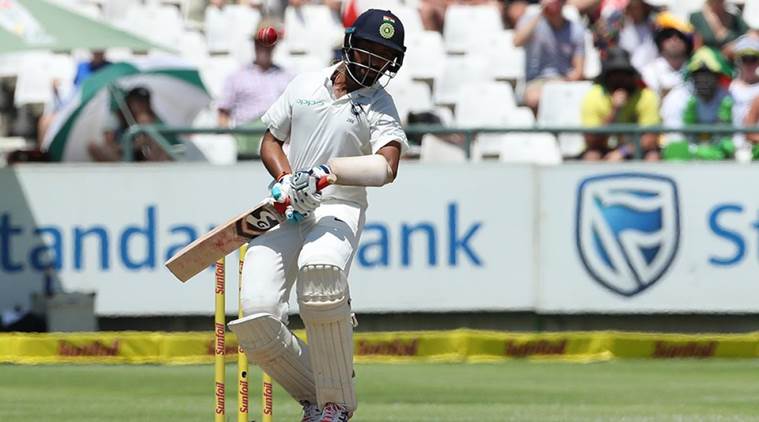 By: Express Web Desk |
Updated: January 13, 2018 11:18 am Sunil Gavaskar has also gone on record to state that India should have played a few warm-up matches. (Source: BCCI)
Ever since India lost the first Test against South Africa at Cape Town, the topic surrounding whether India should have played warmup matches is selling like hot cakes. Recently former India captain Sunil Gavaskar has also gone on record to state that India should have played a few warm-up matches which would have helped the players get a hang of the conditions on offer. Stating that India generally struggles in the first Test at overseas conditions Gavaskar maintained that if India had practiced then it would have reduced the feeling of unfamiliarity.
In a column for TOI, Gavaskar wrote, "Whatever the thinking of the team think-tank, they should have played the warmup games for the simple reason that the Indian team invariably struggles in the first Test overseas and playing a couple of warm-up games would have taken away, to a great extent, that feeling of unfamiliarity while facing the Proteas quickies in the first Test."
As soon as the Test ended, a message should have been sent to the groundsman to not water the pitch, so the players could come and practice on the same pitch which had given them the problems. The next day was travel day so there would be little or no practice that day too," Gavaskar opined.
"I have always been one for families to be part of a tour for even office goers go back to their families every evening so why shouldn't the players? But office hours are office hours and practising for a Test is about being in the office and preparing for the big day. That didn't quite happen. What was disappointing is the day after the Test which was the fifth day of the Test the 'optional' practice meant that only four out of the six reserves turned up for practice. Having had the third day off due to rain there was no question of fatigue and apart from the seamers all should have turned up for practice."
For all the latest Sports News, download Indian Express App
Let's block ads! (Why?)
Via:: Latest news sports – Indianexpress