Ashes 2017: If we can exploit someone's mental capabilities then we are going to go about it: Peter Handscomb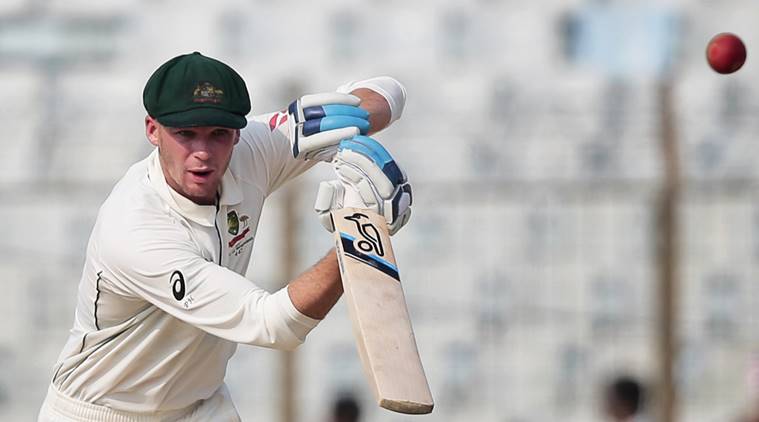 By: Express Web Desk |
Published: November 30, 2017 5:18 pm Australia's Peter Handscomb plays a shot during the second day of their second test cricket match against Bangladesh in Chittagong, Bangladesh, Tuesday, Sept. 5, 2017. (AP Photo/A.M. Ahad)
Peter Handscomb has made it clear that Australia will continue to unleash its dose of verbal volleys in the ongoing Ashes series despite the headbutt incident with Jonny Bairstow coming to light. Reiterating that the Aussies will indulge in mental disintegration, Handscomb revealed that their aim is to go 2-0 up in the series during the second Test at Adelaide.
Speaking to reporters he said, "It's something that's part of the game, it always has been, it always will be. If there's a moment that we can exploit someone's mental capabilities well then yeah, we're going to go about it."
"There are moments you pick and choose and obviously the right words. There's a line and we've just got to make sure we don't cross it," he added.
On his relationship with Jonny Bairstow, Handscomb said, "When I played with him at Yorkshire we had a great time together," he said. "I really like Jonny, we got along really well but it's a different ball game now. I'm not trying to make him (Bairstow) feel good out there. That's not my job," he added.
For all the latest Sports News, download Indian Express App
© IE Online Media Services Pvt Ltd
Let's block ads! (Why?)
Via:: Latest news sports – Indianexpress